Nonviolence or Nonexistence? The Legacy of Martin Luther King Jr.
 Fifty years ago, on 4 April 1968, the Reverend Martin Luther King Jr. was assassinated.
The night before he died, King gave another of his many evocative speeches; this one at the packed Mason Temple in Memphis. The speech included these words:
'Men for years now have been talking about war and peace. Now no longer can they just talk about it. It is no longer a choice between violence and non-violence in this world, it is non-violence or non-existence. That is where we are today.'
In clearly identifying this stark choice and having been inspired by Mohandas K. Gandhi's wide ranging social concerns, King's concerns were equally broad:
'The Triple Evils of poverty, racism and militarism are forms of violence that exist in a vicious cycle. They are interrelated, all-inclusive, and stand as barriers to our living in the Beloved Community. When we work to remedy one evil, we affect all evils.' See 'The King Philosophy'.
So what has changed in the past 50 years? The world has traveled a great deal further down the path of violence. So far, in fact, that nonexistence is now the most likely outcome for humanity. See 'On Track for Extinction: Can Humanity Survive?'
Despite the vastly more perilous state of our planet, many people and organizations around the world are following in the footsteps of Gandhi, King and other nonviolent luminaries like Silo, and are engaged in what is effectively a last ditch stand to end the violence and put humanity on a path to peace, justice and sustainability.
Let me tell you about some of these people and organizations and invite you to join them.
In Bolivia, Nora Cabero works with the Movimient Humanista. The Movement has many programs including the Convergence of Cultures which aims to facilitate and stimulate true dialogue – oriented towards the search for common points present in the hearts of different peoples and individuals – to promote the relationship between different cultures and to resist discrimination and violence. Another program, World Without Wars and Violence emerged in 1994 and was presented for the first time internationally in 1995 at the Open Meeting of Humanism held in Chile at the University of Santiago. It is active in about 40 countries. It carries out activities in the social base and also promotes international campaigns such as Education for Nonviolence and the World March for Peace and Nonviolence.
Eddy Kalisa Nyarwaya Jr. is Executive Secretary of the Rwanda Institute for Conflict Transformation and Peace Building and also President of the Alternatives to Violence Program. For the past 18 years, he has been active in the fields of 'peace, reconciliation, nonviolence, healing of societies, building harmonious communities' in many countries including Burundi, Chad, eastern Congo, Darfur (western Sudan), Kenya, Rwanda, Somalia, South Sudan and northern Uganda. Late last year he was in New Zealand to deliver a paper on the Great Lakes conflict. In Rwanda, the Institute for Conflict Transformation particularly works on nonviolence education in schools, universities and refugee camps. Another initiative is the conduct of workshops on nonviolence and peace through sports for head teachers in the country but it also has programs to fight early marriages and pregnancies, as well as offering trauma counseling to refugees.
In Russia, Ella Polyakova is a key figure at the Soldiers' Mothers of Saint-Petersburg. Ella and her colleagues work to defend the rights of servicemen and conscripts in the Russian military. Ella explains why:
'When we were creating our organization, we understood that people knew little about their rights, enshrined in Russia's Constitution, that the concept of "human dignity" had almost disappeared, that no one had been working with the problems of common people, let alone those of conscripts. We clearly understood what a soldier in the Russian army was a mere cog in the state machine, yet with an assault rifle. We felt how important hope, self-confidence and trust were for every person. At the beginning of our journey, we saw that people around us, as a rule, did not even know what it meant to feel free. It was obvious for us that the path towards freedom and the attainment of dignity was going through enlightenment. Therefore, our organization's mission is to enlighten people around us. Social work is all about showing, explaining, proving things to people, it is about convincing them. Having equipped ourselves with the Universal Declaration of Human Rights and Russia's Constitution, we started to demolish this dispossession belt between citizens and their rights. It was necessary to make sure that people clearly understood that, having a good knowledge of rights, laws, and situations at hand, they would be able to take responsibility and protect themselves from abuse.'
Bruce Gagnon, coordinator of the Global Network Against Weapons & Nuclear Power in Space, was recently part of a committed effort to convince the Maine state legislature not to give warship-builder General Dynamics, which has already received more than $200 million in state and local tax breaks for the Bath Iron Works (BIW), any more 'corporate welfare'. Bruce recently completed a fast, which lasted for more than a month, as one of the actions that Maine peace activists took to try to prevent this welfare payment to a company that has spent $14.4 billion buying back its own stocks between 2013-2017and whose CEO was paid $21 million in 2016.
Despite their efforts, the Maine House of Representatives voted 117-31 in favor of the $45million General Dynamics corporate welfare bill and the Senate supported it 25-9. The decision was announced on the same day that General Dynamics sacked 31 workers from the BIW. As Bruce noted: 'It was an honor to work alongside [those] who stood up for the 43,000 children living in poverty across Maine, for the tens of thousands without health care, for our starving public education system, and for the crumbling physical infrastructure as Maine joins Mississippi in the "race to the bottom"'. You can read more about this ongoing campaign to convert the Bath Iron Works into a location for the production of socially useful and ecologically sustainable non-killing technologies on the website above. There are some great photos too.
Gaëlle Smedts and her partner Luz are the key figures at Poetry Against Arms based in Germany. 'The inspiration for this campaign is the life, work and legacy of the Latin American poet, philosopher and mystic: Mario Rodriguez Cobos, also known as Silo. His total commitment to active nonviolence, his denunciation of all forms of violence, his doctrine for overcoming pain and suffering and his magnificent poetry are a great affirmation of the meaning of life and transcendence.' Poetry Against Arms publishes poetry/songs of people around the world who take action to resist militarism.
Since the 1970s, the world's leading rainforest activist, John Seed, has devoted his life to saving the world's rainforests. Founder and Director of the Rainforest Information Centre in Australia, one of his latest projects is to save the tropical Andes of Ecuador, which is 'at the top of the world list of biodiversity hotspots in terms of vertebrate species, endemic vertebrates, and endemic plants'. From the cloud forests in the Andes to the indigenous territories in the headwaters of the Amazon, the Ecuadorean government has covertly granted mining concessions to over 1.7 million hectares (4.25 million acres) of forest reserves and indigenous territories to multinational mining companies in closed-door deals without public knowledge or consent. These concessions will decimate headwater ecosystems and biodiversity hotspots of global significance. If you would like to read more about this campaign and what you can do to help, you can do so in John's article 'Ecuador Endangered'.
Apart from the individuals mentioned above, signatories and endorsing organizations are engaged in an incredibly diverse range of activities to end violence in one context or another. These include individuals and organizations working in many countries to end violence against women (including discriminatory practices against widows), to rehabilitate child soldiers and end sexual violence in the Congo, activists engaged in nonviolent defense or liberation struggles – see Nonviolent Defense/Liberation Strategy – in several countries and occupied territories, as well as campaigns on a vast range of environmental, climate and indigenous rights issues, campaigns to promote religious and racial harmony as well as campaigns for nuclear disarmament and to end war. See Nonviolent Campaign Strategy.
But it also includes many individuals tackling violence at its source – see 'Why Violence?' and 'Fearless Psychology and Fearful Psychology: Principles and Practice' – by focusing on their own healing – see 'Putting Feelings First' – and/or working on how they parent their children for a nonviolent world. See 'My Promise to Children'.
Given the perilous state of the global environment and climate, still others are focusing their efforts on reducing their consumption and increasing their self-reliance in accordance with the fifteen-year strategy outlined in 'The Flame Tree Project to Save Life on Earth'.
If you would like to be part of the worldwide movement to end violence that has drawn the six people and several organizations mentioned above together, along with many others in 103 countries around the world, you are welcome to sign the online pledge of 'The People's Charter to Create a Nonviolent World'.
Reverend King posed the fundamental choice of our time: nonviolence or nonexistence. What is your choice?
___________________________________________________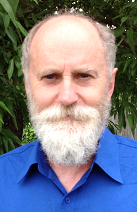 Robert Burrowes, Ph.D. is a member of the TRANSCEND Network for Peace Development Environment and has a lifetime commitment to understanding and ending human violence. He has done extensive research since 1966 in an effort to understand why human beings are violent and has been a nonviolent activist since 1981. He is the author of Why Violence? Websites: (Charter)  (Flame Tree Project)  (Songs of Nonviolence) (Nonviolent Campaign Strategy) (Nonviolent Defense/Liberation Strategy) (Robert J. Burrowes) (Feelings First) 
Source: Transcend
Notes on 9-11, twenty years later.
This is the anniversary of a dark day in our country's history.  It has also been totally eclipsed by the utterly horrifying death toll from a preventable virus.  So much so, that after this year I doubt anybody will be putting much emphasis on 9/11 anymore.  Too many folks are mourning their current lost loved ones to spend heaps of time on those of a generation ago.
I wanted to start this essay with "I told you so."  It sure would have felt good, too; 20 years after warning y'all about the mistake of going to war to avenge a violent terror attack.  Who the hell would read that article though?  Nobody.
Nobody likes to be told they are wrong, least of all 'Muricans.
We don't.  We blew it on Viet Nam.  But then we spent the next two decades fellating ourselves with Rambo movies and Reagan and other such exciting fictions.  So when 9/11 occured, we were 100% ready and willing and able to make the same mistake again.  Then – – our short-attention span made it so that we turned away from the Afghan rebuilding project to double down and invade Iraq.  (I decried that invason too, to no avail).
We then whipped up some fancy 'mission accomplished' banners and photo ops, and… spent the next 19 years waiting to be greeted as liberators.  August of 2021 may have finally put that delusion to bed.  Somehow, I don't think so.
I hate being Cassandra.  I do.  Nobody wants to hear the unvarnished truth, that much is clear.  But why?  How is it we would rather keep suffering, and keep on making other nations suffer; instead of doing the simple, basic work to fix the problems once and for all?  *This* question has become my life's work.
There are solutions, by the way.  Never ever let anyone tell you these problems cannot be fixed.  Those folks are selling you something; and are not to be trusted.  We could never have built civilization in the first place, if we did not have solutions available for getting people to co-exist, within community.
So forget all about 'I told you so', and forget about who's fault it is that we are in such a mess.  Focus your precious time on learning about solutions.  I have close to 20 essays up on mobilized.news now, and plenty of others have stuff posted here too.  That's one possible place to start learning if you need resources.  For the busier or more skeptical among us, here (below) are some short takes that may be of use.
I am sorry that we're still suffering.  Maybe I haven't done enough to help relieve that suffering.  Maybe I can do more.  But it's not about me, and it's not about you.  It's about the future. It really can be as bright as we want it to be.  Our biggest hurdle to overcome is simply inertia –  – and that's a choice we make every day.
Simply change your mind, decide to find a new model to live within.  Better days lie ahead.
---
Further Reading: 
https://www.mcsweeneys.net/articles/welcoming-remarks-made-at-a-literary-reading-9-25-01?
Daniel Quinn shared this insight with us: Most folks would say that "the world was made for Man, and Man was made to conquer it."  But of course that is just mythology, nothing about it is true.  It's far more accurate to say that "the world is a sacred place and a sacred process – – and we are part of it."  Our fundamental mis-understanding of how the world works is the key to knowing why we keep going on foolish crusades overseas, why we keep destroying the climate even though we know better, and so many other maladies.  It's time to change those habits.
I often recommend this book, and do so again today because it's more relevant NOW than ever before.  "Beyond Civilization" by Daniel Quinn.  See also: "Providence", and the 3 "Ishmael" novels… which would make one hell of a great miniseries, if there are any TeeVee producers reading this post.
Speaking of 'more relevant than ever', Bucky Fuller's classic book-length essay Grunch of Giants came out in 1970 for crying out loud; it's too bad we've never taken his wise advice.
https://mobilized.news/bite-sized-book-reviews/
https://mobilized.news/bite-sized-book-reviews-ii-electric-boogaloo/
Here let us read in their own words, some post-war thoughts from a selection of unindicted war criminals.  They only barely register any remorse, and sure are twisting themselves in knots to justify their murderous idiocy.  NOTABLY ABSENT IN THESE INTERVIEWS: THE POINT OF VIEW OF ANYBODY AT ALL WHO WARNED AGAINST THE INVASIONS BEFORE HAND.  Such as Barbara Lee, Arundhati Roy, Naomi Klein, Medea Benjamin, or any of the Gold Star Mothers.  Funny how the media is falling over themselves to ask the guilty how they feel about being guilty.  It's too damn bad the media doesn't truly want to prevent future mistakes since that would be bad for their ratings.  Le sigh.
https://www.politico.com/news/magazine/2021/09/10/9-11-attacks-20th-anniversary-reassessing-20-years-of-war-506924
For a more rational change of pace, this journalist ignored the fatuous glad-handers who lied us into war and instead talked to the soldiers on the ground.  If you're in a hurry, skip the last entry and just read this one.
https://www.politico.com/news/magazine/2021/09/10/politico-mag-afghan-vets-roundtable-506989
Here I offer a hat tip to my friend Alice Shikina, who has pointed me towards a far better means of conflict resolution – guided mediation & arbitration.  Groups such as SEEDS exist here in the Bay Area and similar ones are in most any big city near you.  We don't have to spend our precious time being angry, or blaming the 'other guy'.  We can instead work on listening and finding common ground.  There WAS common ground to be had with the Afghan people, for example, but we never once tried to find it.  We simply imposed a top-down model on them and then, were puzzled why they despised it.  What a huge missed opportunity.  Don't you make that same mistake.  Check out the better options that are available and cost almost nothing to implement.
https://www.seedscrc.org/
www.cnvc.org
Chautauquas and Lyceums and TED Talks, oh my!
We are aiming with Mobilized to create a vibrant forum for ideas.  "Big deal", you might say, there are already places for that.
Well, you're not wrong.  There was, in the earliest days of the web, a loose and wild forum called The Well.  The great and powerful Google had as it's mission the goal of "bringing all the knowledge of the world to every person"… before it pivoted to a new goal of just making money off of what it knows about us.  That change was a real pity.  There have been sites such as Wiser Earth, which aimed to be a global directory of people and non-profit organizations so that collaboration could happen on a larger scale than ever before.  It lasted about two years, sadly; not long enough to create a legacy.  Huffington Post had a good run in its' early days, sharing ideas widely and helping to boost its' contributors in the public's mind.
What's important to know, is that as of this writing, there is not really a widely recognized forum online or in 'meat-space'.  There are print publications such as YES! magazine, Tikkun, The Sun Magazine, and The Utne Reader, all of which which reach a population of hundreds thousands.  Great, but their reach could be even more broad, in my humble opinion.  Within social media sites there are plenty of good 'groups' but they also don't reach enough folks outside of their own memberships.
Probably the most popular comparable live events right now are the TED talks, which do serve a valuable purpose.  Sadly, they also tend toward the 'Gee-Whiz' and the 'Shiny New Buzzword' in their contents.  Mobilized really wants to focus on the proven, the existing, and the hidden.  There are already, all over, groups doing wonderful work, but too many of them are laboring in obscurity.
So, how do we do that?  Well to begin with, we're not trying to be a technology startup.  There is no secret sauce, no fancy algorithm at work here.  Almost all the underlying code behind Mobilized is made with off-the-shelf parts, such as WordPress.  There is zero reason to re-invent the wheel, and frankly the notion that one must do so has tripped up several earlier attempts at building a successful progressive community.  We take the approach of using the tools at hand to build our house.
Secondly, we are going into the future with an eye firmly on the past.  And that leads us to the point of this essay, a look at how America became America.  We can take many lessons from the past.  One of our best ideas as a nation was the Chautauqua movement.   It had it's heyday from the 1870's right up until the beginning of World War II.  In part, it helped spawn a Lyceum movement, the Vaudeville traditions in the theater world; and had an effect on the earliest days of the motion-picture industry.  Here's why it was so popular: the average person, anywhere in the land, could go to a Chautauqua when it came to their town, and engage in spirited discussion with the brightest minds of the day.  It was direct, person-to-person, and offered a mix of local and national ideas and people; presented on a rotating basis.  So ideas could be hashed out and spread rapidly.  And they did.  In no small part due to these two movements, the Robber Barons of the Gilded Age were defeated.  The Great Depression was tackled too, and along the way no less than Susan B. Anthony, Teddy Roosevelt and Mark Twain became huge fans.  No part of society could, or wanted to, ignore the notion that average people could teach other average people.
Mobilized aims to help bring that back into common understanding.  In the present era, there may well be a place for tents and lecturers setting up in farmer's fields.  There certainly is a crying need for an educational platform that is accessible to the masses.  And now, there exist enough robust tools for us to re-create the ethos of a Chautauqua on the internet.
We, the people, when it really mattered and the stakes were high, collectively taught ourselves how to better ourselves.  Now, in every corner of the world, the stakes are once again pretty high.  It is time for a new Chautauqua movement, and this one will be truly global.  So step right up, come on inside our virtual tent.  Welcome to the show.
The Role of Online Education for a New Paradigm
By Harish, Janani
The Vision for Better:
Online education significantly raises the educational attainment levels. Colleges with inadequate infrastructure and insufficient teachers cannot accommodate all those who seek education. Expansion of traditional educational facilities is slow and expensive. Online education using internet and communication technologies offers abundant opportunities to quantitatively and qualitatively expand access to education.
The Challenge
The challenge is great; people will want to realize that our existing problems are mostly the consequences of failed education and business models.
The Benefits
The benefits are tremendous. We would have a healthier world, less violence, we would understand the election process and therefore elect real leaders with real wisdom in solving problems while leading us forward, we would have a more sustainable world in balance with the natural world.
How
In looking to a new global paradigm to address global challenges, education should occupy a central place. It is a critical determinant of the employability and productivity of the workforce. It is an insurance against poverty. Unemployment rates worldwide are lowest for those with tertiary education. The highest rates of unemployment are recorded by those without a high school diploma. Education is the best known safeguard against extremism. Education is a principle factor determining the functioning of democratic forms of governance. Higher levels of public education are essential for addressing ecological and social issues and overcoming the frictions of globalization and cultural differences. It is the first vaccine against diseases.
A huge gap exists between the educational potential and existing levels of education in both developed and developing nations. In developed nations it is largely a qualitative gap between the education that is offered and what is required to equip student for the future, as witnessed by rising levels of unemployment. There needs to be a radical shift from preparing students to seek salaried jobs in major corporations to preparing them to create their own jobs through self-employment and entrepreneurship.
In developing countries the quantitative levels of education are far below levels in the West. Faculty positions remain vacant. There are not enough colleges and classrooms to accommodate all those who seek education. The cost of education is increasing. Those with special needs are left out of mainstream education. Education is affected in conflict areas.
A closer look at the Indian college scenario shows that more than half the permanent faculty positions are vacant. The current tertiary enrollment rate is 19%. In order to raise this to 95%, 95 million new students will have to be enrolled in college. 132,000 new colleges will need to be built to accommodate these new students, and 4.1 million new lecturers will need to be appointed to teach them. In 65 years of independence, India today has reached a position where it has 33,000 colleges and .82 million lecturers. The time, cost , effort and resources required to multiply these educational resources by 4-5 times in an immense challenge.
Such a situation exists not only in India but in many places in the world. If all those of college going age need to be enrolled in some form of tertiary education, then China will have to send 85 million youngsters to college, Pakistan will have to accommodate 17 million new students. The world over, more than 366 million youngsters need to be enrolled in college.
It is hard to imagine expanding the traditional college classroom to provide education for all these millions. A solution to this challenge is a virtual university. Imagine the best lecturers in each subject teaching over the internet, providing education to all those who seek it all over the world. Their lecturers could be recorded and made available on the internet. This would be democratization of education. Studies confirm that the quality of on-line education can equal or exceed that of traditional classroom learning.
The advantage of the internet is that multimedia technology makes so much more available than just videotaped lecturers. There exists a varied mix of media beyond the reach of most colleges – e books, video and audio lecturers, animations, movies. Imagine learning geography through a virtual visit to the place being studied, history through documentaries and dramatic presentations of historical events, great works of literature through the performances of famous actors, science through films of actual experiments and conversations with famous scientists. Study materials could be readily translated into all languages.
While expansion of traditional educational facilities is very slow and expense, online education can be rapidly expanded to raise the average level of education. A virtual class of 30 students can expanded to teach 300 students, even 300,000 students. Internet does not have many of the constraints that a brick and mortar classroom faces.
Syllabus updation can be done constantly. In many colleges, this is done at best once a few years. There are instances where students study technology has become outdated and is no longer in use. Virtual classrooms can revise the syllabus to keep up with the latest advances in each field, without having to reprint tens of thousands of textbooks. On line education can be paced to adapt to the speed and capacity of each individual student, so above average learners can proceed much more quickly and others can take more time.
Some colleges in the developed countries have educational resources for those with physical challenges and special needs. These could be made available to all such students, in places where such resources are not even conceived of yet. On line education lends itself to be customized and specialized to meet the varied interests and needs of students, far more than is possible in the bulk educational delivery system now prevalent for higher education. In a world where the cost of education is rising rapidly beyond the reach of many students even in Western countries, online learning represents a way to deliver education at a fraction of the cost of traditional classroom education.
These advantages provide compelling justification for major efforts to expand on-line education in both developed and developing countries. This is already happening. Over the past three years, on line higher education in the USA has finally taken off. Cite some data for USA and even for India if you have time to find any.
Online education has been around for years, but most of what colleges offer are an extension of what they offer in their classrooms. It is a bottom up approach to expand the reach of their existing facilities. There have been a lot of new initiatives, especially in the form of MOOCs now. This is still an evolving field, but it clearly holds great potential. What the world really needs is a global system designed from the beginning with the future needs of all humanity in mind and tailored to deliver world class education to as many students who seek it wherever they are in the world. We may refer to it as a World Virtual University.
While much of the instruction could be delivered on line, proven techniques are available which combine instruction with online seminars and discussions, networking between students, student counseling and job placement, project work and even personal assistance by guides either on line or through personal meetings in the students' locale.
Education is directly or indirectly related to all the global challenges we face today. It is required to remove unemployment, poverty, extremism, child labor. It helps control population explosion, check the spread of diseases , safeguard the environment and so much more. Education holds the key to solving these problems. And in the future of education, online education holds a central place.
Creation of a World-class Global Virtual University open and affordable is one of the most potent and effective means for preparing youth for the future that is coming.
Source: WUNICON
Mobilized TV on Free Speech TV  takes a deep look at our world, the consequences of human activity on our planet, and how we can reverse and prevent existing and future crises from occurring. Mobilized reveals life on our planet as a system of systems which all work together for the optimal health of the whole. The show delves into deep conversations with change-makers so people can clearly take concerted actions.
Produced by Steven Jay and hosted by Jeff Van Treese.
Mobilized's TV series Mobilized TV  premieres on Free Speech TV on Friday, October 15, 2021. All episodes appear:
Fridays 9:30 PM Eastern (USA/Canada)
Saturdays; 6:30 PM (Eastern USA/Canada)
Sundays: 8:30 AM Eastern (USA/Canada)
October 15, 16, 27
Many communities of native Americans have been subject to irreparable harm, and now there are some who are trying to indoctrinate them into their form of religion. We take a deep dive into conversation with Lakota Sioux Tribeswoman, Davidica Little Spotted Horse as she brings us up to speed of issues that should concern us all.
October 22, 23, 24
The overwhelming news being shoved down our throats on a daily basis is having a debilitating effect our our mental and emotional health. While many people seem to feel powerless, there are a lot of actions that people can take. Mobilized.news gives you a front row seat to the change that you can create in the world when we speak with Rob Moir, Executive Director of leading environmental organization, The Ocean River Institute.
October 29, 30, 31
Architect Buckminster Fuller said ""Nature is a totally efficient, self-regenerating system. IF we discover the laws that govern this system and live synergistically within them, sustainability will follow and humankind will be a success." So how can builders, architects and people in the construction industries learn from nature's design and create healthy living systems that actually work with the natural landscape and ecosystem instead of against it? Mobilized.news takes a deep dive in conversation with Nickson Otieno of Niko Green in Nairobi, Kenya.