Fossil fuel companies claim they're helping fight climate change. The reality is different.
By Kathy Mulvey, Myles Allen, Peter C. Frumhoff, December 17, 2019
Imagine Rip Van Winkle as a climate-conscious investor. If Rip had fallen asleep after the Paris climate agreement was drafted in 2015 and woken up today, he might conclude that the fossil fuel industry is rapidly transforming itself to prepare for a carbon-constrained world. ExxonMobil TV ads tout its investments in algal biofuels, Chevron offers electric car charging at gas stations, BP spots on National Public Radio boast of turning garbage into fuel, Shell has acquired a British utility company that now sells only electricity from renewable sources, and the American Petroleum Institute claims to be leading the world in cutting greenhouse gases. Big Oil also helped design a proposal it could get behind to establish a carbon price in the United States: BP, ExxonMobil, and Shell pledged $1 million each in support of the Climate Leadership Council's "carbon fee and dividend" proposal, and ConocoPhillips pledged $2 million. If Rip were influential in Washington, he would be barraged with digital ads for the Climate Leadership Council's plan.
But Rip would also be confronted with troubling news of heat waves, drought, flooding, and wildfires, all of whose increased frequency and severity is attributable to climate change. He would learn that a Special Report of the Intergovernmental Panel on Climate Change concluded that what it termed "rapid and far-reaching" transitions would need to be made across major sectors of the global economy if we are going to keep global warming to 1.5 degrees Celsius above pre-industrial levels, the target set at the Paris Agreement. Climate science tells us that carbon dioxide emissions must reach what is called "net-zero" (no more carbon dioxide being released to the atmosphere than is actively withdrawn from it) for temperatures to stabilize at any level, which means that we must reach net-zero by roughly mid-century to stabilize at 1.5 degrees Celsius.
And, most alarmingly, he would learn that behind the fossil fuel companies' climate charm offensive, they are betting that global temperatures will rise well above the Paris Agreement targets. For example, in ExxonMobil's 2019 Outlook for Energy, the company projects no reductions in carbon dioxide emissions from the energy sector through 2040—and no date at which emissions reach net zero, implying indefinite warming. And ExxonMobil is not alone: Only 13 percent of the energy companies that follow the disclosure framework recommended by the Task Force on Climate-related Financial Disclosures are even testing the resilience of their business strategies in a scenario where global warming is kept below 2 degrees. A Transition Pathway Initiative survey of 50 oil and gas companies conducted earlier this year found that only one company (the Italian multinational oil and gas giant Eni) had made a public commitment to reduce its emissions to net zero by any date—and Eni's commitment covers only the modest direct emissions from the extraction, processing, and refining of its fossil fuel products, not the much larger emissions that result from the burning of those products.
One of the few exceptions to this alarming state of affairs came earlier this month, when the Spanish energy multinational Repsol broke from the oil and gas industry pack by pledging to achieve net zero emissions from its operations and the use of its products by 2050—with intermediate decarbonization targets in place for 2020 to 2040. Repsol has thrown down the gauntlet to its competitors, putting into stark relief the yawning gap between their climate claims and actions. Repsol's announcement should awaken Rip and other climate-conscious investors to reality: Until now, none of these companies has been doing nearly enough, fast enough, to align their business models with the Paris Agreement that they claim to support. As the shareholder advocacy group As You Sow concluded: "The fact that global greenhouse gas emissions, and oil and gas company capital expenditures on exploration and production, keep rising signals a fundamental limitation of the current shareholder engagement strategy."
So, how should Rip and other climate-conscious investors focus their efforts as the remaining carbon budget dwindles?
Let's start by taking a look at climate change, corporate accountability, and the roles of fossil fuel companies and shareholder advocacy, back in the heady days of the adoption of the Paris Agreement—and again today.
What a difference four years has not made. On the whole, the nations of the world have not followed through on the ambitions surrounding the signing of the Paris agreement in 2015. Add to that the mounting urgency of the climate crisis, and the Trump administration's decision to withdraw from the agreement, and one can see why greater attention is being focused on actions by cities, states, and corporations. National governments aren't the only ones making decisions that will determine whether the world achieves the Paris goals.
Among corporations, major fossil fuel producers have the most influence over our collective success or failure in avoiding the worst effects of climate change. Many major oil and gas companies make the claim that they support the Paris Agreement.
But how far are the emissions cuts promised by the major oil and gas companies from reaching a point consistent with the Paris Agreement goals? And how does the advocacy of their industry groups undermine or even contradict these companies' stated declarations to the public? (The American Petroleum Institute, for example, has been going all-out in its efforts to gut a federal rule about the emission of methane, a potent greenhouse gas).
Shareholder proposals for 2020. Now that this year's UN climate conference in Madrid is finished, shareholders in US-based oil and gas companies are turning their attention to 2020. Shareholder resolutions must be filed by mid-December of  2019 for consideration at the 2020 annual general meetings of ExxonMobil and Chevron. While most are not binding on company decision-makers even if they win a majority vote, shareholder resolutions have become a cornerstone of investor strategies to engage with major oil and gas companies over climate change, lobbying, and political spending issues.
For example, the current trend in climate risk reporting began after a decisive vote by ExxonMobil shareholders in favor of a 2017 resolution that called on the company to report annually on what climate change policies (set by governments) and technological advances (in the marketplace) designed to keep the global temperature increase below 2 degrees Celsius would have on the company's business. This year, the Climate Action 100+ initiative, backed by 370 investors with more than $35 trillion in combined assets, secured an agreement from BP to support a shareholder resolution requesting the company to set out a strategy consistent with the Paris Agreement. With BP's board supporting the resolution, 99 percent of shareholders voted for it: Unfortunately, neither the company nor its shareholders seem to appreciate—or at least are willing to acknowledge in public—that such a strategy must include a credible plan for achieving net zero emissions. In other words, the company and its shareholders approved the resolution without (apparently) accepting its necessary implications.
Regrettably, the success of public pension funds, faith groups, and other socially responsible investors in using shareholder resolutions to force publicly traded companies to plan for climate change has provoked a backlash. And that backlash has provided fuel to a long-simmering effort to quash shareholder democracy. The US Securities and Exchange Commission has just announced a new rule that would make it much harder for shareholders to file proposals on climate change and other environmental, social, and governance issues with publicly traded US companies.
Curtailing shareholder rights has long been on the wish list of industry groups such as the Business Roundtable, the National Association of Manufacturers, and the US Chamber of Commerce, which pushed for the rule change with a well-funded disinformation campaign. The National Association of Manufacturers—which includes BP, ConocoPhillips, ExxonMobil, Shell, and Chevron among its members—houses the misleadingly named Main Street Investors Coalition, which leads the lobbying campaign for this SEC rule change. The Sierra Club is suing the SEC for information about Big Oil's involvement in its decision-making process on climate-related shareholder proposals.
Principles and practices for climate-conscious investment in fossil fuels. The Oxford Martin Principles provide a scientific framework for engagement between climate-conscious investors and companies across the global economy. Drafted in 2018 at the Oxford Martin School at the University of Oxford, UK, these principles build upon the science of long-term climate change, focusing on how investments contribute to the global stock of cumulative carbon dioxide emissions. They complement other measures, such as carbon footprinting. These principles are premised upon two cold, hard, scientific facts: First, net emissions of carbon dioxide must fall to zero for temperatures to stabilize at any level. And second, for temperatures to stabilize at about 1.5 degrees Celsius above pre-industrial levels, we must reach net zero carbon dioxide emissions roughly by mid-century—as well as make deep reductions in other heat-trapping gases, such as methane.
With these goals in mind, a climate-minded investor should look for companies to commit to net-zero emissions by a specific date, outline a business model consistent with that target, and establish quantitative mid-term milestones that allow users to assess progress. To boil things down further: Fossil fuel companies must commit to achieving net zero absolute carbon dioxide emissions by midcentury—and conduct all activities in ways that are verifiably consistent with this commitment.
To meet this core task, three methods of measuring progress, or metrics, are needed. They include disclosure of absolute emissions of carbon dioxide and other heat-trapping gases from company operations and the use of company products until carbon emissions reach net-zero; disclosure of mid-term targets; and consistent, verifiable actions that support fair and effective climate policies—including the accurate portrayal of climate science in all communications.
Let's look at each of these metrics, one-by-one.
Disclosure of absolute emissions and emissions intensities.  Companies must disclose the absolute emissions of heat-trapping gases from the use of company products as well as from the company's extraction, refining, processing, and transportation of fossil fuels. The commitment to net-zero emissions by midcentury must encompass not only emissions from company operations but also emissions from the end-use of their products as well. Many fossil fuel companies have begun to set targets for reducing global warming emissions from their business operations—in other words, the greenhouse gases emitted from exploring for, extracting, processing, and bringing fossil fuels to market. But reporting on just this side of the ledger is not enough: Roughly 80-to-90 percent of fossil fuel companies' carbon emissions result from end-users burning fossil fuel products.
(And we should take a moment here to note that fossil fuel companies have been attempting to shift the blame, by branding end-use emissions as "customer emissions"—as if to wash their hands of their product once it's sold. But like consumers of tobacco products, consumers of fossil fuels use them exactly as the manufacturer intends them to be used.)
Major oil and gas companies take a variety of positions when it comes to their sense of responsibility for the emissions resulting from the use of their products. Repsol's net zero target includes all product-related emissions, and Shell has set modest emissions-intensity reduction targets encompassing the use of its products. But BP and Chevron, meanwhile,reject the very notion that they bear any responsibility for these emissions.
Why is it justifiable to hold fossil fuel companies, instead of their customers, primarily responsible for bringing emissions from their products to net zero? The answer is threefold.
First, the products that they extracted and put into commerce are contributing the majority of global industrial carbon dioxide emissions driving disruptive climate change. This implies what ethical philosopher Henry Shue calls a "general, forward-looking responsibility to 'do no harm.'"
Second, it didn't have to be this way. Research shows that major fossil fuel companies knew at least 50 years ago that unabated burning of their products would change the Earth's climate. And nearly 40 years ago, internal corporate and industry discussions identified alternatives to simply dumping carbon dioxide into the atmosphere, including carbon capture and storage—but these companies failed to adapt their business plans.
And third, the fossil fuel companies have a well-documented history of involvement with spreading climate disinformation and seeking to block climate action, as exemplified by a 1998 internal memo written by a team convened by the American Petroleum Institute. Major fossil fuel companies consequently have what Shue terms a "special, backward-looking causal responsibility to 'clean up your own mess.' "
Disclosure of mid-term targets for implementing and investing toward net-zero. If investors are going to assess the climate plans of companies, then it is absolutely necessary for companies to disclose their mid-term targets for reducing their carbon emissions. Consequently, shareholders should require that companies set, publish, and report on progress toward targets for reducing both the companies' absolute emissions and their emissions intensity (carbon dioxide emissions per unit of production). Otherwise, it's too easy for companies to game the system. For instance, while increasing the volume of its oil and gas production, a company could achieve a modest emissions intensity reduction target by making its operations and its products less carbon-intensive: A somewhat larger amount of carbon dioxide emitted into the atmosphere divided by a much larger volume of oil and gas produced would result in a lower emissions intensity. Conversely, a company could reduce its absolute emissions through spinoffs and restructuring that would make it difficult to trace emissions back to the ultimate corporate owner of the polluting assets. That is why investors need to track both absolute and intensity metrics: Neither system of measurement stands alone.
For example, while Shell says its ambition is to reduce the global warming emissions from its operations, energy usage, and use of its products by 50 percent by 2050, Shell also plans to spend $30 billion per year during the period of 2021-to-2025 on average investments in oil and gas infrastructure and exploration. Crucially, Shell cites no plans for any accompanying equivalent investment in carbon capture and storage, the only option available for the large-scale disposal of carbon dioxide other than dumping it into the atmosphere. (As is typical of the industry as a whole, Shell's investment in carbon capture technology is dwarfed by its investment in exploration for new fossil fuel resources.) There is enough fossil carbon stored in existing fossil fuel reserves to take the world well beyond 2 degrees Celsius. So, to comply with the Paris Agreement, companies would need to dramatically redirect their investments. For every metric ton of fossil carbon identified in a new oil or gas field, the industry must, at a minimum, identify options for the permanent geological storage for 3.7 metric tons of carbon dioxide—and invest to ensure that storage capacity is available on time. This will likely entail a dramatic redirection of investment away from exploring for new fossil fuel resources towards carbon dioxide capture and disposal. If fossil fuel companies aren't doing so—and they aren't even remotely close—then they are planning on letting their products take the world past two degrees.
It really is that simple.
Suggestions that any more than a modest fraction of this fossil carbon could be mopped up by forests, soils, and mangroves just don't add up.
Consistent, verifiable actions that support fair and effective climate policies. The third reason that it is essential to hold fossil fuel companies responsible for bringing emissions from their products to net zero lies in the companies' past and ongoing conduct. Even as some fossil fuel companies have begun to acknowledge climate change and claim to support climate policy, many still do not back up their words with consistent action. In other words, fossil fuel companies have a habit of saying one thing while doing another.
Misrepresentation of climate science and climate risks is getting fossil fuel companies into legal trouble, drawing parallels with the litigation against the tobacco and pharmaceutical industries. ExxonMobil, for example, was recently sued by the Massachusetts attorney general for misleading investors and engaging in deceptive advertising to consumers—including "greenwashing" campaigns that portray the company as a clean energy innovator. The environmental law organization Client Earth has filed a complaint against BP, saying that the fossil fuel company's global ad campaign is misleading consumers by falsely claiming that the company is focused on renewable energy and climate solutions.
Given the fossil fuel industry's history of deception, disinformation, and intimidation, the burden of proof rests on these companies to dispel skepticism. Instead, many continue to earn distrust. For example, the oil industry—led by Climate Leadership Council founding member BP and other companies that claim to support a price on carbon—bankrolled the successful campaign against a proposed carbon fee in Washington state in 2018. Investors must insist that a fossil fuel company making a net-zero commitment back it up with consistent, verifiable actions, including accurately representing climate science in its communications, supporting fair and effective climate policies, ensuring that its lobbying matches its stated positions on climate science and policy, and publicly disavowing positions and actions taken by affiliated third parties that are inconsistent with company positions.
The pressure on them to do so is mounting. In September, 200 institutional investors with a combined total of more than $6.5 trillion in assets urged publicly traded US corporations to align their climate lobbying with the goals of the Paris Agreement. Nongovernmental organizations that engage with business on environmental issues followed with an open letter in The New York Times setting new standards for corporate leadership on science-based climate policy.
Guidance for corporate engagement and investment decisions. These recommendations—along with those of the Climate Action 100+ initiative, which has secured emissions-reduction commitments from companies including BP, Equinor, and Shell—should elevate the issue of climate policy alignment. But short-term, incremental reductions are not enough. These companies are among the few today that are actively investing in plants and equipment that will define the world in 2050. Investors have a right to know how these investments square with net-zero emissions.
If we want to avert disruptive climate change, we must not only reduce emissions, we must fully  decarbonize our economy. And decarbonization has a hard and fast deadline. The principles and practices outlined here should also be applied to escalate pressure on laggard companies. (For example, with no-confidence votes in corporate leadership targeting particular board members or the entire board.) They should be used to challenge a company's refusals to consider shareholder proposals about reaching net zero—including, if necessary, through the courts. And these principles and practices must be used to determine when to give up on an engagement that's securing only incremental changes, and decide when it is time to divest entirely. Institutions such as Barnard College, the San Francisco Employees' Retirement System, the Church of England, and Legal & General Investment Management are now divesting in ways that differentiate among fossil fuel producers, in order to provide a financial incentive to companies to accelerate their climate actions.
The Madrid climate conference has reminded us of the urgency of climate action by all sectors of society. 2020 will be a pivotal year for shareholders seeking to hold major fossil fuel companies accountable to the science of meeting the Paris Agreement targets. We urge investors to take up the Oxford Martin principles and expect more, question more, and tolerate less from the fossil fuel companies. These major contributors to global warming must swiftly get on board with climate action—or get out of the way.
Source: The Bulletin of Atomic Scientists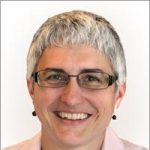 Kathy Mulvey
Kathy Mulvey is accountability campaign director in the Climate & Energy Program at the Union of Concerned Scientists, where she guides engagement with major fossil fuel companies, conducts research and analysis, builds national and international coalitions, and mobilizes experts and supporters. She has designed and led corporate accountability initiatives and campaigns for three decades. Previously, she held leadership roles with EIRIS Conflict Risk Network and Corporate Accountability.
Myles Allen
Myles Allen is a professor of geosystem science at the Environmental Change Institute in the School of Geography and the Environment, and a professor the Department of Physics, both at the University of Oxford, UK. He was coordinating lead author of Chapter 1, "Framing and Context," of the IPCC Special Report on a Global Warming of 1.5°C, published in October, 2018. He is also an author of the Oxford Martin Principles for Climate Conscious Investment.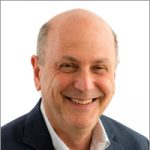 Peter C. Frumhoff is the director of science and policy, and chief climate scientist at the Union of Concerned Scientists. An author of multiple Intergovernmental Panel on Climate Change reports, he works at the nexus of science and policy on fossil fuel company climate responsibility, forests and land-use in climate mitigation, and solar geoengineering as a potential climate response.
A Controversial Nuclear Waste Cleanup Could Put a critical Legal Question Before the U.S. Supreme Court
A California public advocacy group is asking the U.S. Supreme Court to answer a specific question — Can private parties impacted by a private company with a license from the Nuclear Regulatory Commission (NRC) sue those licensees in federal court? The U.S. Court of Appeals for the Ninth Circuit ruled that such claims could only be brought before the NRC itself even though the agency is not equipped to handle those kinds of claims. The attorney for Public Watchdogs, Chuck La Bella, says, "The Ninth Circuit's reasoning in effect slams the courthouse door on private parties' claims in court against NRC license holders, no matter how egregious their conduct may be."
If that decision is upheld, advocates say potentially life-threatening and environmentally damaging practices could go unchecked. La Bella believes the court made a misstep that could have sweeping implications for future cases. "If used as a precedent, the circuit court decision effectively strips federal district courts of all jurisdiction over private litigation against any company covered by a NRC license."
The issue evolved as Public Watchdogs pushed for the safe storage of spent nuclear waste during the decommissioning process at the San Onofre Nuclear Generating Station (SONGS) in California. The group petitioned the NRC to stop the work of a private company, Holtec International, at SONGS but the agency denied the request.
Separately, the group also filed suit against Holtec and the operators of SONGS.
The nonprofit called into question Holtec's disposal practices and the operators' oversight of Holtec during the plant's decommissioning. The group asked for a work stoppage, based on concerns about the methods used to move and bury millions of pounds of deadly radioactive waste and the integrity of the "thin-walled" canisters the company used to store it. However, the district court said it could not hear their claims. The Ninth Circuit agreed, shutting down the challenge without even looking at the merit of the argument. It ruled that federal courts didn't have jurisdiction over the case.
Citing the Hobbs Act, the circuit court said that the only way the group could challenge the actions of any company that holds a NRC license is before the NRC itself. Attorneys for Public Watchdogs claim the district court and the Ninth Circuit misinterpreted the purpose of the Hobbs Act and ignored the precedents of multiple circuit court decisions, as well as those of the Supreme Court, that have allowed for review in federal court. "If the Hobbs Act is allowed to swallow up all viable claims against companies that fall under the umbrella of a NRC license, then effectively those companies charged with our nation's health and safety are accountable to no one," says attorney Chuck La Bella.
This legal question could have important environmental, public health and safety implications for affected citizens as well as the states that house 70 nuclear power plants around the country. The states have mounting caches of spent nuclear fuel stockpiled on their land and no long-term plan for removing or storing the waste. The Attorney Generals in more than a dozen states have called into question the experience, transparency and resources of the same private company tapped to perform the decommissioning process in California. Attorneys General from states such as New York and Washington have voiced their concerns directly to the NRC about its approval of various licenses granted to Holtec. When the NRC failed to act, many states followed with lawsuits.
At least one group of environmental advocates is writing an amicus brief in support of having the Supreme Court hear this pressing legal question that has critical public health and safety implications nationwide. Other entities and states may follow. La Bella says, "If the Hobbs Act precludes district courts from hearing private party litigation, then a host of suits aimed at protecting the public's health and safety may be barred wholesale. We hope the highest court in the land will send the issue back to the ninth circuit for another look."
Get the Petition at https://bit.ly/3xlXWXf
Source: Public Watchdogs
New report details Big Polluters' next Big Con
Image: Vincent Go / Greenpeace
Amsterdam, 9 June 2021 –
In the midst of virtual discussions of the UN climate treaty, a new report shines a light on how polluting industries are pushing a "net zero" agenda to become

 

the presumed centrepiece of global climate plans and how the details in these plans (should any be included) delay action and don't add up.
—The report is embedded at the bottom of this story.—
The report, entitled, "The Big Con: How Big Polluters are advancing a "net zero" climate agenda to delay, deceive, and deny," comes following a year packed with record announcements of "net zero" pledges from corporations and governments, and builds on a growing body of research that calls the integrity of "net zero" as a political goal into serious question. As more and more "net zero" plans have been rolled out, the scientific, academic and activist communities have all raised grave concerns about the inability of these plans to achieve the commitments of the Paris Agreement and keep global temperature rise to below 1.5 degrees Celsius.
The report, written by Corporate Accountability, The Global Forest Coalition and Friends of the Earth International, was endorsed by over sixty environmental organisations including ActionAid International, OilWatch, Third World Network, and the Institute for Policy Studies.
"The Big Con" joins a series of recent reports in uncovering the dubious arithmetic, vague targets and often unachievable technological aspirations of these "net zero" plans, analysing plans from a number of key polluting industries including the fossil fuel and energy, aviation, technology, retail, finance, and agriculture industries. It also includes an in-depth look at some of the strategies these industries have deployed to ensure their "net zero" agenda becomes the primary dogma of the global response to the climate crisis.
Some of the key findings highlighted in the report include:
The Plans:
By 2030, Shell alone plans to purchase more offsets to compensate for its emissions every year than were available in the entire global voluntary carbon offset market capacity in 2019.
United Airlines is counting on using a geoengineering technology that is not developed at any viable commercial scale to suck carbon out of the air and pump it into the ground (a process that is intended to extract even more oil in hard-to-reach places). If the same geoengineering plants were to be built to offset the world's emissions in 2019, this would require 4 million acres of land—approximately the size of the country of Belize.
Walmart's climate plan entirely neglects its value chain emissions, which account for an estimated 95 percent of the corporation's carbon footprint.
Eni is planning on increasing its oil and gas production over the coming years, a feat that the corporation proposes to offset through reforestation schemes that have been described as fake forests.
BlackRock, the world's largest asset manager, has pledged to reach "net zero" emissions in its portfolio by 2050. But despite pledging in 2020 to sell off most of its fossil fuel shares "in the near future", it still owns US$85 billion in coal assets due to a loophole in its policy.

JBS' commitment to eliminate deforestation in its supply chain by 2035 in effect means it will continue contributing to deforestation for the next 14 years (until 2035), instead of immediately ending the deforestation associated with its supply chain—arguably one of the most effective and quickest ways for JBS to decrease its emissions.
The Tactics:
Big Polluters, including the aviation and fossil fuel industries lobbied massively to help ensure the passage of a tax credit in the US, called 45Q, that subsidises carbon capture and storage. Those same corporations are likely to have raked in millions from the credit, despite not having the right systems in place to qualify.
The International Emissions Trading Association, perhaps the largest global lobbyist on market and offsets (both pillars of polluters' "net zero" climate plans") has leveraged its outsized presence at international climate talks to advance its agenda over others.
Corporations have made massive financial contributions to renowned academic institutions including the Massachusetts Institute for Technology, Princeton University, Stanford University and Imperial College London to shape and influence the type of "net zero" related research these institutions pursue.
In one example, Exxon Mobil retained the right to formally review research before it is completed and in some cases to plant its own staff on project development teams at Stanford's Global Climate and Energy Project.
The report was released in a press briefing during the virtual discussions of the United Nations Framework Convention on Climate Change (UNFCCC). UN Secretary General and the COP presidency, who are organisers of the next milestone in the UNFCCC process COP26, have already made "net zero" a primary focus despite a number of recent controversies including the recent backlash against Mark Carney's initiative.
Quotes from authors:
Sara Shaw, Friends of the Earth International, Climate Justice & Energy program co-coordinator:
"This report shows that 'net zero' plans from big polluters are nothing more than a big con. The reality is that corporations like Shell have no interest in genuinely acting to solve the climate crisis by reducing their emissions from fossil fuels. They instead plan to continue business as usual while greenwashing their image with tree planting and offsetting schemes that can never ever make up for digging up and burning fossil fuels. We must wake up fast to the fact that we are falling for a trick. Net zero risks obscuring a lack of action until it is too late."
Rachel Rose Jackson, Director of Climate Policy and Research, Corporate Accountability:
"After The Big Con, it's hard not to see the recent fervour over 'net zero' as anything but a scheme propped up by Big Polluters that's way too little, way too late," said Rachel Rose Jackson of Corporate Accountability, "These players stacked the deck to make sure the world would hinge its hopes on plans that are nothing more than greenwashing. If we don't course correct now, the world will be on the fast track to climate destruction incompatible with life as we know it."
Coraina De la Plaza, Climate Campaigner, Global Forest Coalition:
"We are deeply concerned about the corporate capture of climate policies and finance, and the growing nexus between governments and corporations to promote false solutions through Net Zero and ambiguous concepts like NBS. Instead of deep emissions cuts, they continue to pursue 'green' neocolonial offsetting schemes to reap more profits and pollute through forest offsets, afforestation, reforestation, tree plantations, and dangerous techno-fixes. This Net Zero circus has to stop: the planet and people need real and ambitious targets and commitments, real emissions cuts, and real zero targets."
Quotes from endorsing organisations:
Meena Raman, Third World Network:
"As big polluters hide behind false claims of supporting climate action, they are planning to do more damage by pushing carbon offset projects in developing countries, leading to more forest and land grabs. Such efforts promote climate injustice and will impact the poor communities and indigenous peoples in the Global South. This has to stop."
Pascoe Sabido, Researcher and Campaigner, Corporate Europe Observatory:
"Europe's biggest fossil fuel companies are using their flimsy 'net-zero' plans to curry favour with our decision makers. But in exchange for their hollow commitments, Shell, BP and others have successfully lobbied for financial and regulatory support for techno-fixes like carbon capture and storage or fossil-hydrogen, which will allow them to dig up and sell yet more oil and gas. An utter climate catastrophe. Net zero is nothing more than a massive con, letting the EU and its polluting corporations to talk the talk while walking in the opposite direction."
Akinbode Oluwafemi, Executive Director, Corporate Accountability and Public Participation Africa:
"The Big Con" is not only timely, it also reinforces what we have been saying for years. The fossil fuel industry is not about to repent. Net Zero is a scam intended to keep us in a state of suspended animation while for the industry, it is business as usual."
Lidy Nacpil, Coordinator of the Asian Peoples Movement on Debt and Development:
"Proclamations of Net Zero targets are dangerous deceptions. Net Zero sounds ambitious and visionary but it actually allows big polluters and rich governments to continue emitting GHGs which they claim will be erased through unproven and dangerous technologies, carbon trading, and offsets that shift the burden of climate action to the Global South. Big polluters and rich governments should not only reduce emissions to Real Zero, they must pay reparations for the huge climate debt owed to the Global South."
Trusha Reddy, Programme Head: Women Building Power for Energy & Climate Justice, WoMin African Alliance:
"Net Zero is just the latest attempt by corporates and colluding governments in the Global North to undermine real action on the climate crisis. It follows (and includes) decades of different variations of big cons from outright denial to carbon markets and a slew of other false solutions pushed out by public relations machines and strong arming of the big economies. What cannot be avoided, and is becoming a permanent reality are the cyclones, wildfires and a multitude of other climate related disasters impacting regions like Africa with the fiercest intensity. As our world gets pummelled by these forces, impacted women and others in the Global South are starting to make the connections, pierce the veil, demand climate justice, and rise up to claim real zero solutions."
A Cooperative Approach to Climate Action
When organizing around climate change in the 2000s, DenHerder-Thomas noticed a false narrative of conflict between local economic opportunity and reducing carbon emissions. In this early work, DenHerder-Thomas realized the value of community involvement and local ownership in climate change mitigation.
If we don't focus on approaches to addressing climate change that are really putting people at the center, that are ensuring that there is wealth creation, job creation, and really a sense of like autonomy and ownership by people and by communities over this really massive transition, people aren't going to be really bought in
This awareness led DenHerder-Thomas to Cooperative Energy Futures.
Cooperative Energy Futures
DenHerder-Thomas is co-founder and general manager of Cooperative Energy Futures (CEF), a cooperatively-owned community solar developer. Cooperative Energy Futures incorporated as a 308B cooperative in 2009 and has since become a leader in community-driven clean energy solutions.
Cooperative Energy Futures has found success in Minnesota's community solar program, which launched in 2014. In the last three years, says DenHerder-Thomas, CEF has installed eight community solar gardens in Minnesota with an accumulated seven megawatts of capacity. 800 households have subscribed and get credits for the electricity from these gardens on their electric bills.
A board of directors, who are elected by co-op members, make all of the decisions for Cooperative Energy Futures. This democratic process is very important to DenHerder-Thomas, though he hopes for more direct participation from members in the future.
People's Solar Energy Fund
Financing is a challenge for Cooperative Energy Futures and other small-scale solar developers. Larger solar gardens are eligible for a larger tax credit, but these credits only apply to passive incomes that non-profit and cooperative developers do not have. Large investors must then step in and pay for the garden to take advantage of the credits. However, private equity investors are not interested in solar gardens under five megawatts, says DenHerder-Thomas. The challenge is then for community-based groups to reach that scale.
Investors also have an outsized influence on small solar developers with few other options. If an investor asks for a heightened return on their investment, the developer will need to charge more for the electricity from the garden and the energy will be less cost competitive. At the same time, if the developer is unable to capture the tax credit, the electricity will be more expensive.
The People's Solar Energy Fund is pooling smaller, community-focused developers together to reach the scale needed to secure lower borrowing rates from investors. Groups involved in the People's Solar Energy Fund also share their expertise and experience with others that are just getting started.
It's a combination of getting to scale, having the expertise and the technical assistance to make a project ready for financing, and having more leverage because we're organizing a market.
Scaling Up for a Substantial Impact
Given the right resources, DenHerder-Thomas believes that Cooperative Energy Futures could easily install 30 or 50 megawatts of solar each year. In addition, he says that hundreds of groups could get to where CEF is right now, given the right technical and policy support.
Scaling up community-driven solar is important not just for clean energy generation, but also in transitioning to a more democratic energy system.
I think it can dramatically transform both how communities can own energy on the scale of tens of gigawatts in the timeframe of five to 10 years from now. And even more importantly, I think it can transform how a critical mass of the American people think about renewable energy.
How can people help? Individuals in Minnesota, says DenHerder-Thomas, can become members and subscribers to Cooperative Energy Futures. For those outside Minnesota, groups like Co-op Power and the People Power Solar Co-op do similar work.
DenHerder-Thomas also hopes for nation-wide policies supporting community solar and incentives for projects that serve marginalized groups.
How do you start to scale those incentives so that there's higher incentives for projects that are community-based, community owned, support low-income communities and communities of color? Really start to… I think of it as almost like, level the playing field, given the long histories of economic and racial injustice in this country. So that it's not just all flowing towards the big corporate players.
Episode Notes from the ILSR
See these resources for more behind the story:
Source: ILSR