Dutch supermarket signs up to challenging #bizhumanrights policy commitments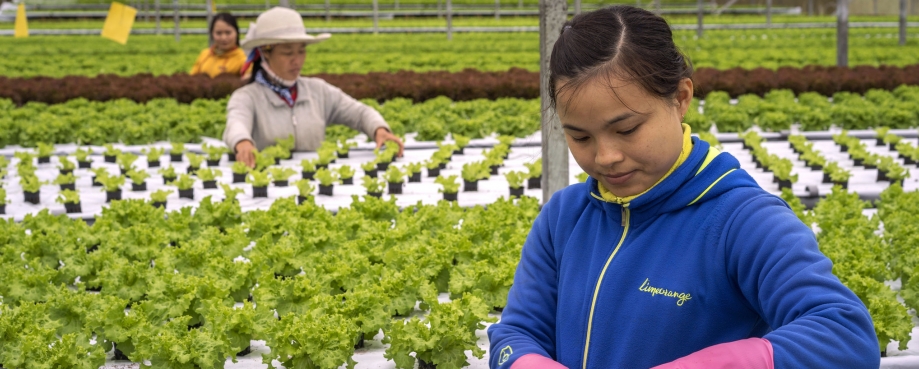 Dutch supermarket Albert Heijn has a new human rights and due diligence policy. ETI member, Oxfam GB, shared it with us as the supermarket produced the policy in response to their 'Behind the Barcodes' campaign.
Oxfam's 'Behind the Barcodes' campaign analyses the human rights policies of leading supermarkets in the UK and other targeted countries. It does this by scoring them against four categories: transparency, workers, farmers and women.
Oxfam says the new Albert Heijn policy includes significant commitments. And that these are in line with their campaign's recommendations to supermarkets.
It's why Oxfam has shared it with us. As our Food and Farming Lead, Nick Kightley explains, "it's very much about encouraging good practice."
What's interesting is that Albert Heijn recognises the limitations of social audits and certification schemes. And that they have committed to put in place an extensive human rights due diligence process. This they are aligning with OECD guidance and the UN Guiding Principles for Business and Human Rights.
As Oxfam says, what's notable is that Albert Heijn has committed to:
Six human rights impact assessments per year, starting in 2019. These will involve local workers, unions, farmers and community representatives. These assessments will focus on low wages and farmer incomes. They will also focus on women's rights in high-risk supply chains.
Publish an interactive map by 2020 of the first-tier suppliers of its own brand products.
Support its suppliers to manage human rights risks. They recognise that this is a joint responsibility of the retailer and its suppliers.
By 2020 put in place grievance mechanisms that provide for remediation.
Sign up to UN Women's Empowerment Principles.
A more detailed analysis of Albert Heijn's new policy can be read in the linked Oxfam Novib blog. It also contains a link to Albert Heijn's new policy.
Courtesy: Ethical Trade