The Latin American March closes with the Forum Towards a Nonviolent Future for Latin America
On Friday, October 1st, the event kicked off at the Centro Cívico por la paz de Heredia with words of welcome and support for the activity from the Vice Mayor of the Municipality of Heredia, Ms. Angela Aguilar Vargas.
The doors of the Civic Centre for Peace are open to continue carrying out this type of activities in favour of Nonviolence and we hope that next year we will have the possibility to carry out more activities in person and open to the entire Heredian community, said the Vice Mayoress.
The Forum, which was broadcast on the Facebook page of the Latin American March for Nonviolence, took place throughout the day with very interesting discussions and participation in the themes of ancestral wisdom of the native peoples of Latin America, Inclusive Societies for all people and ecosystems, Proposals for Nonviolent actions against structural violence, and ended with the discussion; Actions for disarmament in Latin America.
Second day of the Forum
On the 2nd of October we continued with the last two talks of the Forum; Mental Health and inner peace necessary to build nonviolent communities and we closed the Forum with the Exchange of experiences of actions in favour of Nonviolence of the new generations.
During these 2 days, 31 specialists from 7 countries (Mexico, Costa Rica, Colombia, Peru, Argentina, Brazil, Chile), addressed the 6 thematic axes that were proposed in this First International Forum Towards the Nonviolent Future of Latin America.
We have given ourselves exactly one month, until 2 November, to publish the reports, syntheses and possible future actions to continue the work begun at this Forum so that each round table has the possibility of continuing to weave their networks, join forces, exchange and even manage joint actions.

Artistic expressions after the Forum
At the end of the Forum, two artistic expressions were the protagonists of the closing of the activity; the BoNila Band and the folkloric dance group Tariaca.
Fernando Bonilla, Victor Esquivel and Guillermo Vargas (Staff), not only delighted us with their good music and vibration, but Fernando also provided motivation with his reflections and positive messages in favour of the proposals of this March and Forum that was coming to an end.
The audience present and those who followed the social networks enjoyed BoNila's show enormously.
And when everything seemed to end, the presence of the folkloric group Tariaca, from the Costa Rican Caribbean, came up, once again the UNED is present, with the participation of this group of young people, who made the whole audience dance in the Civic Centre for Peace in Heredia, and thus adorned the closing, also followed by many people in Latin America and beyond the continent through the Facebook page of the Latin American March for Nonviolence.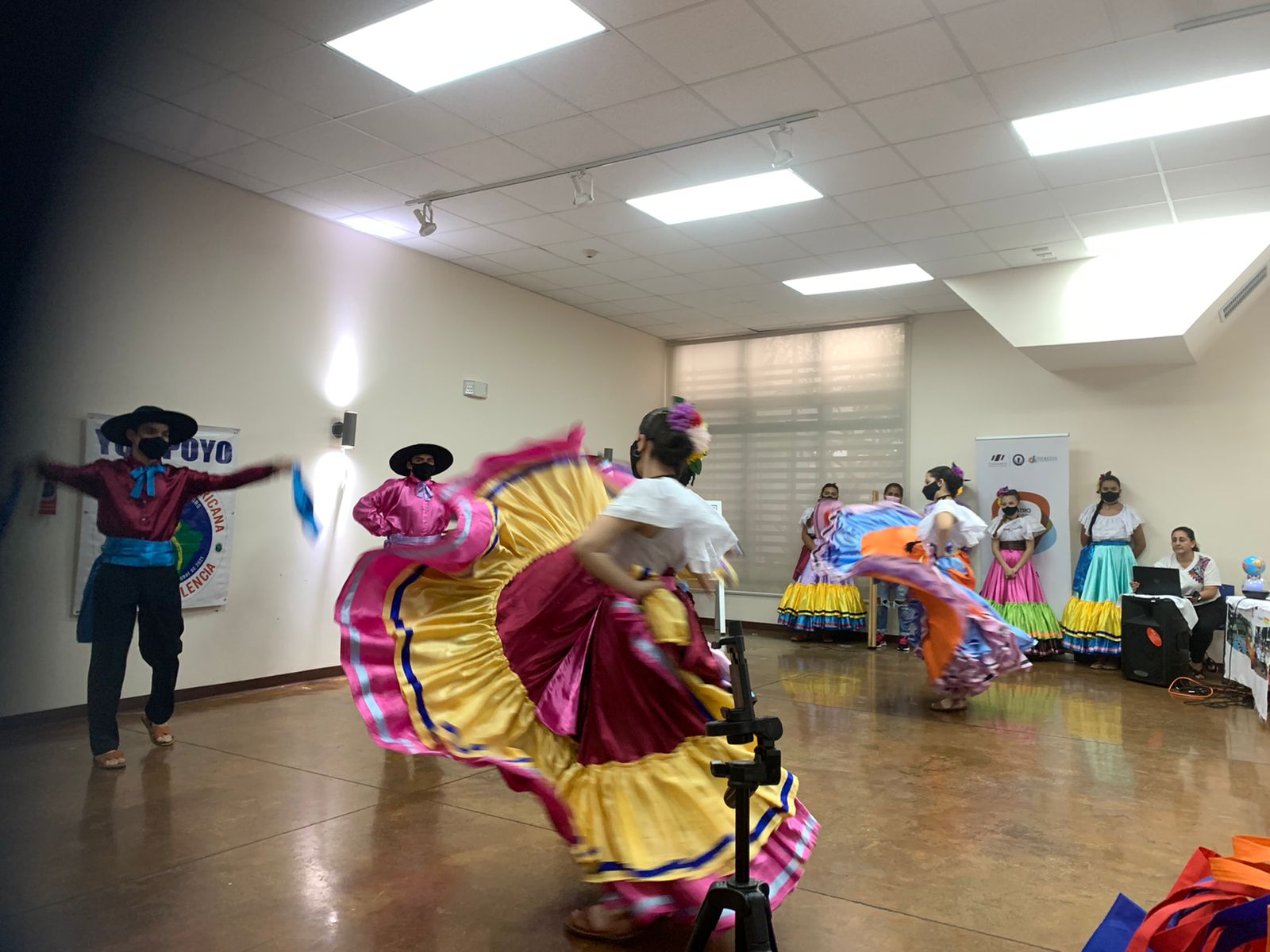 Source: Pressenza